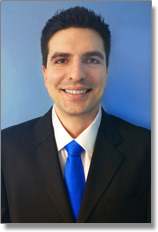 Andrew Zielke
Infinity Graphics

I'm Andrew Zielke, the founder of Infinity Graphics. I've been fascinated with computers since I was a child, but it wasn't until my first rendering that I realized my passion for 3-dimensional art. This passion was brought further into focus at the Rochester Institute of Technology, where I earned my Bachelor of Fine Arts degree from the College of Imaging Arts and Sciences. For over 15 years, I have worked both on clients' projects and on my own portfolio pieces to hone my skills and keep up with the cutting edge techniques at the forefront of the dynamic field of computer graphics.

My projects are completed entirely in-house from start to finish on my own render farm, including modeling, texturing, camera movements, rendering, and post-production. I enjoy being able to work directly with clients to bring your project to life in vivid detail. Working one-on-one with clients allows a quick response directly from me, the artist, and my lack of overhead costs results in competitive pricing without sacrificing detail.

I look forward to working with new clients; please use the form on the contact section of the website to get started!
Find me on: